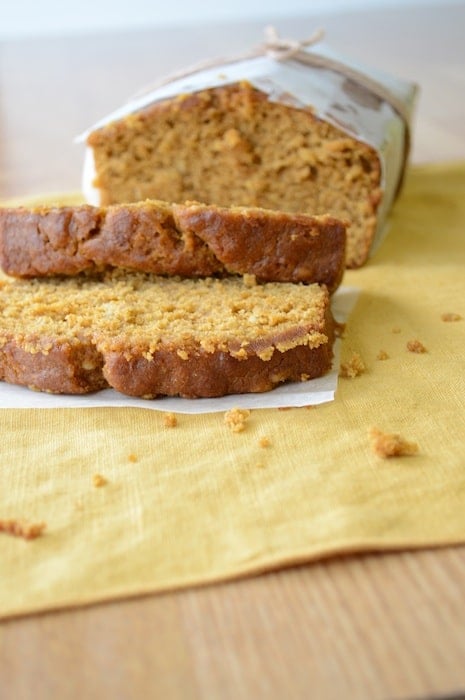 Starbucks Pumpkin Pound Cake
Ingredients
1 & 1/2 cups all purpose flour
1/2 tsp ground cinnamon
1/2 tsp salt
1/2 tsp baking soda
1/2 tsp baking powder
1/4 tsp ground cloves
1/4 tsp ground nutmeg
2/3 cup sugar
2/3 cup brown sugar
1/4 cup milk
3 egg whites
1 cup canned pumpkin
I might add some mini-chocolate chips
Instructions
Preheat oven to 350 F. Grease a loaf pan, set aside.
Whisk the flour, cinnamon, salt, baking soda, baking powder, cloves, and nutmeg into a bowl. Set aside.
In a large bowl, combine the sugar and brown sugar, milk, and egg whites. Whisk thoroughly until blended.
Stir in the pumpkin.
Add the dry ingredients to the pumpkin mixture. Stir until completely incorporated.
Pour into pan and bake for 60 minutes, or until toothpick inserted comes out clean.
Cool on a wire rack.
Have a Blessed Day,